---
Previous Experience
---
MPC... the standard bearer... it is the foremost company that has developed energy management in the industrial sector, and it had the foresight to look at decreasing energy consumption (costs) before those costs were volatile or even considered a cost variable that could be decreased.
-Jigar Shah (Founder of SunEdison) Creating Climate Wealth: Unlocking the Impact Economy (2013)
---

MPC-AURA is the only genuinely comprehensive Energy Management Solution. Our energy software monitors equipment energy usage and provides alerts and reports which let you manage your energy usage. MPC-AURA energy software provides actionable information leveraging established benchmarks along with real-time metrics in comparison with historic consumption.
MPC-AURA Software-as-a-Service (SaaS) is the first and only platform built with over 43 years of Energy Management experience, captured in an easy-to-implement SaaS energy management solution. Hosted in a private cloud, secured by an SSAE-18 SOC 1 and SOC 2 Type II Certified Data Center, MPC-AURA offers the only solution to enable control and the continuous improvement of your facilities.
MPC-AURA energy management solution provides the foundation your organization will require to meet the new Energy Social and Governance (ESG) requirements and reporting. Energy and Cost Savings are tracked, reported, and maintained with the use of our Energy Management SaaS solution. MPC-AURA energy management software provides the capability to gather, store and report your organization's Scope 1, 2, and 3 energy and emissions data.
---
Real-Time Analytics
Make timely decisions with real, actionable information.
Historical Modeling
Know if you have reduced energy cost per production unit with daily accurate historical algorithms.
Greenhouse Tracking
Greenhouse gas monitoring with actual data using EPA backed formulas.
---
Accurate Budgeting
of all energy usage
KPI Monitoring
and reporting with automatic alerts
Customizable Dashboards
for all user groups and levels
Connection
of multiple facilities through an enterprise hierarchy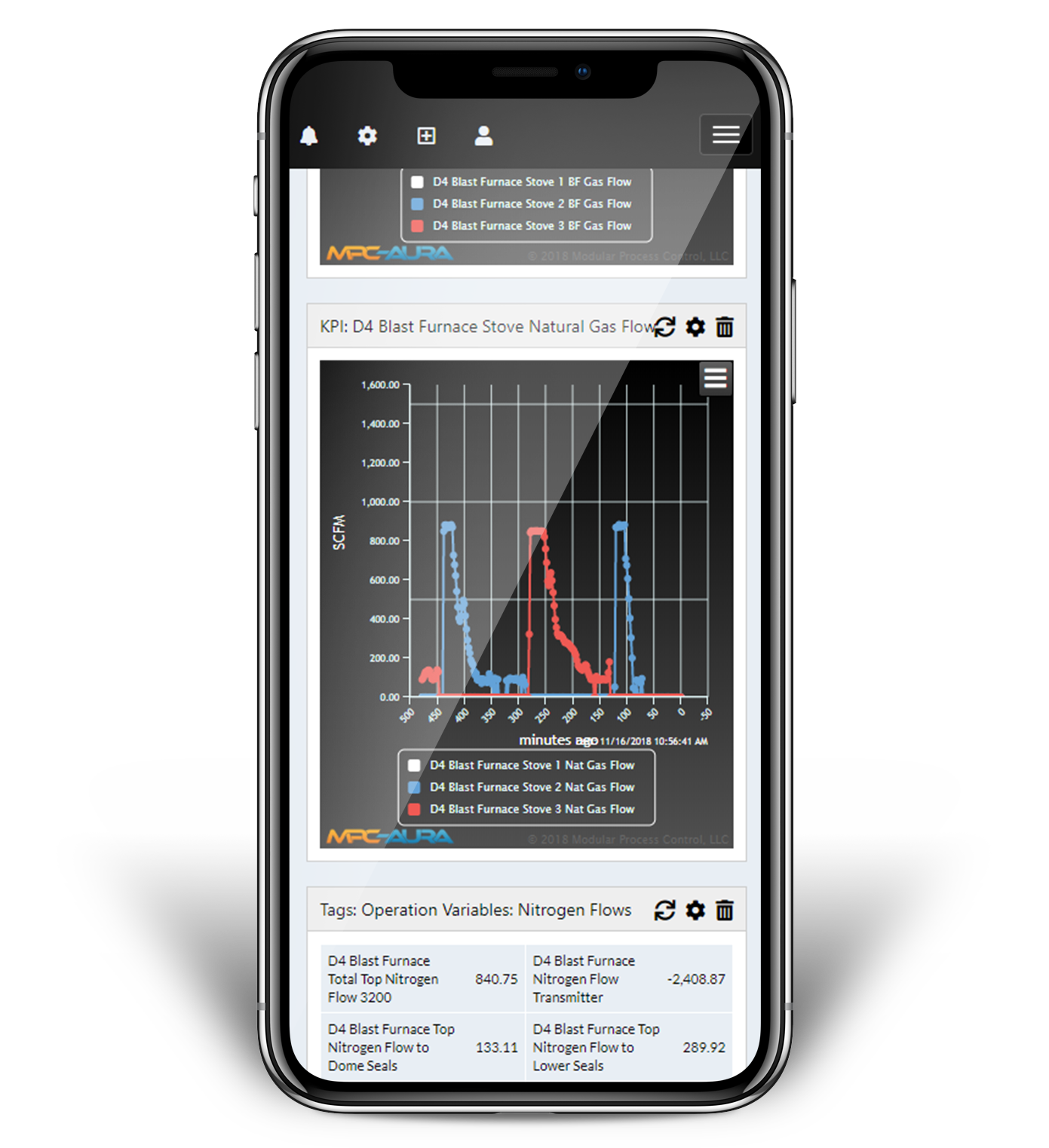 Unlimited Users
and devices with no extra costs
Automatic Software Updates
using a cloud environment always running the latest version
No Installation
needed, just sign in and manage your energy
Mobile Friendly
user interface on every device
---
Outstanding Record of Results
Over 300 customers and 42 years, MPC does not fail in delivering the targeted results to a committed client.
Any Manufacturing Process
Our unique and extensive extends across over 40 manufacturing and commercial sectors and has yielded millions of dollars per year in savings across a broad array of processes.
---